A MALGA surgiu quando em 2015 decidi alugar um atelier e começar a trabalhar em algumas ideias que trazia da faculdade. Autodidacta, a minha formação é em design industrial e de produto. Tudo o que sei sobre cerâmica devo às pessoas que conheci no meu caminho e às muitas horas de pesquisa e trabalho. E também a um pequeno curso de olaria. A inspiração vem das minhas origens, o Alentejo, o campo, a família. Mas também do outro lado do mundo... As minhas peças preferidas são as tradicionais, criadas para os usos do dia-a-dia. Originais, funcionais, bonitas e imperfeitas.

Todas as peças são feitas à mão, recorrendo a várias técnicas de produção, mas a preferida e mais usada é a roda de oleiro.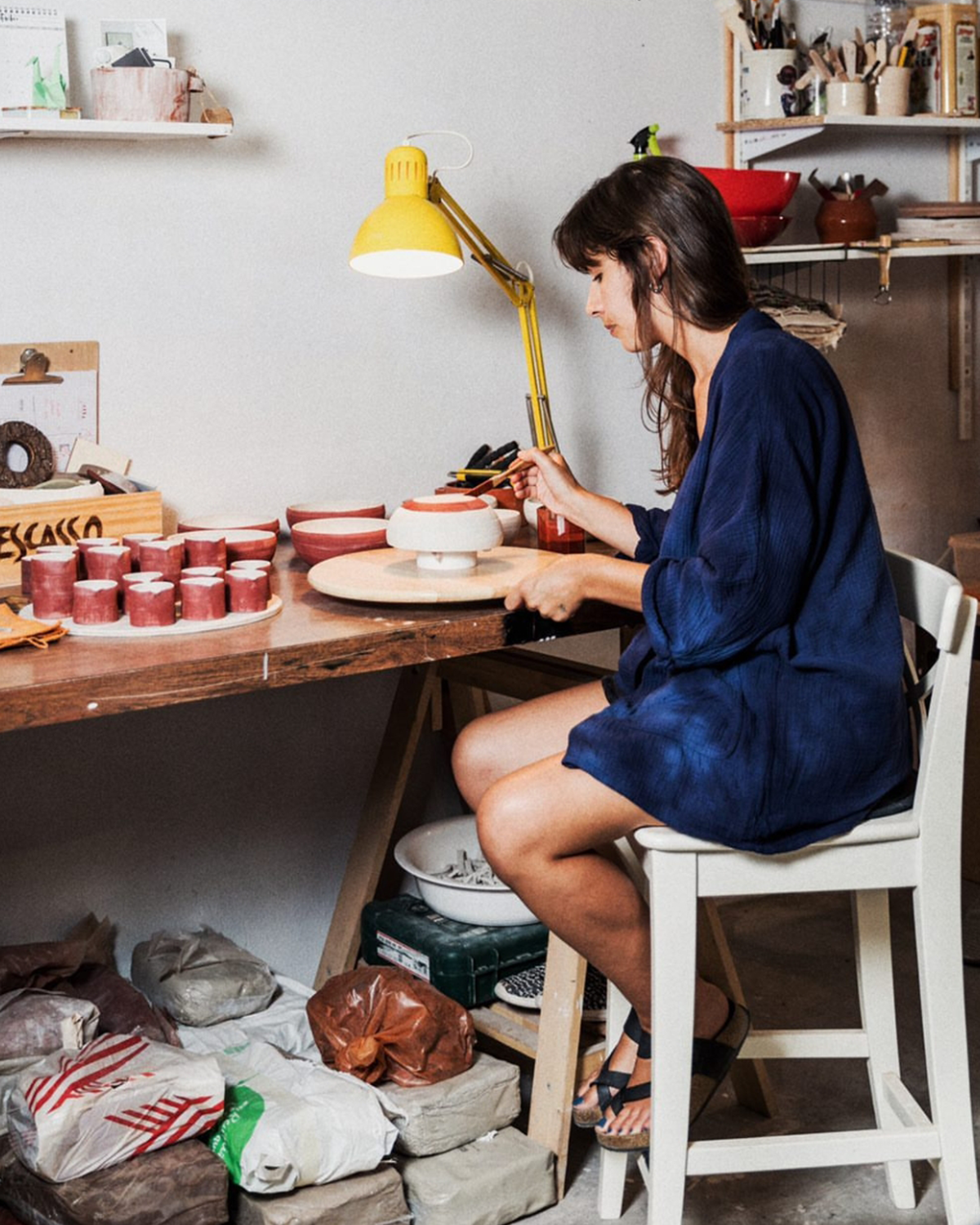 photo credits @Inês Felix - Timeout Lisboa
---
My inspiration comes from my origins in the Alentejo countryside and from family. I'm also interested in time-honoured techniques from elsewhere in the world. My favorite pieces are the traditional ones, created for everyday use and beautifully imperfect. MALGA was born in 2015, when I decided to rent a studio and start exploring the ideas I had during my master degree in industrial and product design. A mainly self-taught ceramicist, all I know about pottery I owe to the people I met on the way, and to many hours of research and work. I also took a short pottery course.

All of MALGAs pieces are handmade, crafted using different production techniques, including my favourite, the potter's wheel.