Água Morna

Exposição de cerâmica - uma exploração de objectos e das mãos que os fazem.
---
Vivemos na urgência dos dias. Na pressa de crescer, na pressa de chegar antes de partir, na pressa de abraçar tudo à nossa volta.
Na olaria essa pressa não tem lugar. É feita de encontros e desencontros, de começos e recomeços, de dedicação e de abandonos e, claro, de mãos e alma. E de tempo - tempo para criar, tempo para estimar, tempo para apreciar.
Os objectos criados, com vagar, deixam de ser apenas coisas, imutáveis. São portadores de significados, dizem muito de quem os fez e modelam a identidade de quem os usa. São, e voltarão a ser, memórias e lembranças do tempo dos avós de todos os tempos.
Esta exposição pretende ser nada mais que uma singela exploração. Das formas tradicionais, dos materiais, dos objectos usados no campo, do cozinhar sem pressa, com tempo para contemplar.
Poderão eles conquistar uma nova vida? Ou apenas retornar de novo à vida que tinham, re-inventados?
CURVA café / galeria
Rua Damasceno Monteiro 108D
Lisboa
30 de Novembro a 14 de Dezembro, 2019.
Warm Water

Ceramic exhibition - an exploration of objects and the hands that make them.
---
We live in the urgency of the days. In a hurry to grow, in a hurry to arrive before leaving, in a hurry to embrace everything around us.
There is no place for this hurry in pottery. It is made up of encounters and mismatches, of beginnings and starts, of dedication and abandonment and, of course, of hands and soul. And time: time to create, time to estimate, time to appreciate.
Objects created slowly are no longer just things, immutable. They are carriers of meanings, they say a lot about those who made them and model the identity of those who use them. They are, and will be again, memories and reminders of the time of our grandparents and of all times.

This exhibition aims to be nothing more than a simple exploration of traditional forms, materials, and objects used in the Portuguese countryside, of the vessels used to cook and eat without haste and with time to contemplate.
Can they gain a new life? Or just go back to the life they had, re-invented?

CURVA coffee gallery
Rua Damasceno Monteiro 108D
Lisbon
November 30 to December 14, 2019.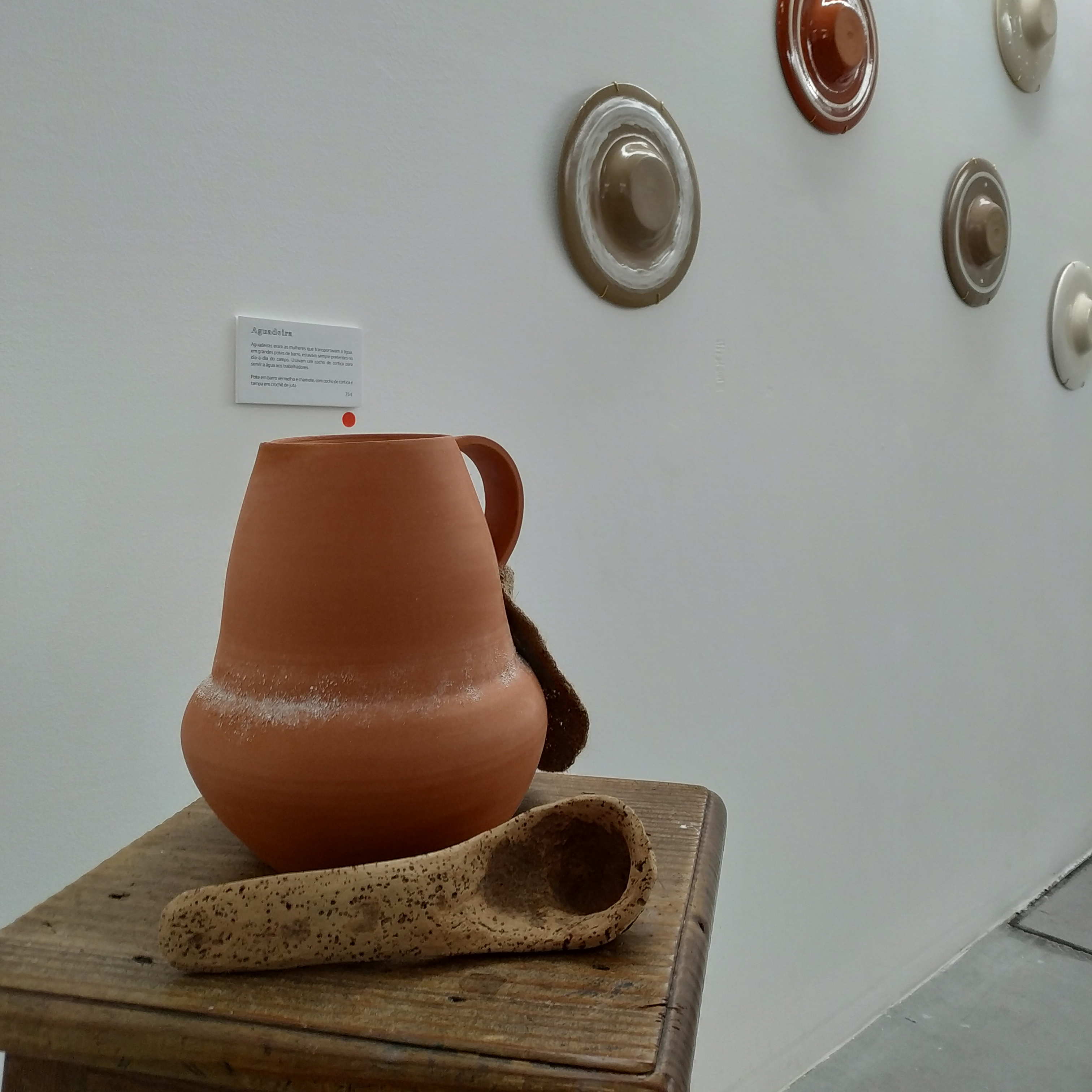 Peças disponíveis para venda. Para mais informações malgaceramicdesign.com
Pieces available for purchase. For more info malgaceramicdesign.com