Família Cochos
---
Esta foi a primeira coleção da MALGA. Um conjunto de peças, uma família, composta por várias formas, todas com a mesma origem - o cocharro de cortiça.
O cocharro, ou cocho, é um objecto em cortiça que resulta dos nós nas árvores e era feito pelos trabalhadores do campo, em forma de concha, para beber água dos riachos e das fontes. A textura própria da cortiça é replicada em cerâmica e pouco se altera à forma original do cocho. Desta forma foi possível retomar este objecto tradicional, mantendo e aumentando a sua usabilidade no dia-a-dia do consumidor. Estas peças foram produzidas em faiança.
Cochos Family
---
This was MALGA's first collection. A family of pieces with various shapes, but all with the same origin. The Cocharro is made from the knots of the cork tree. Fashioned into the shape of a shell, field workers use it to drink water from streams. In our collection, the natural texture of cork is replicated in ceramic, maintaining the integrity of this traditional object but increasing its usability for daily life. These pieces were produced in white clay.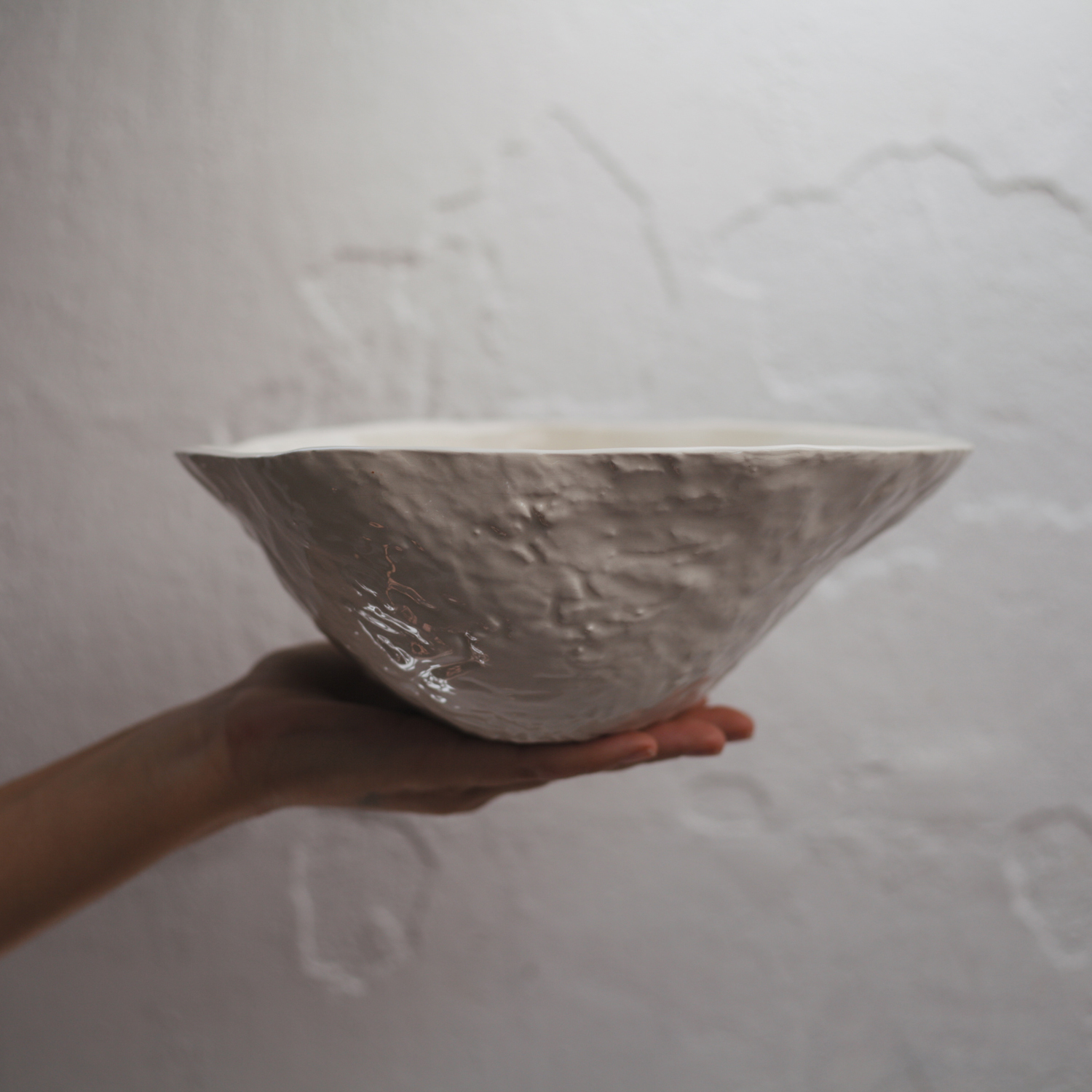 Esta coleção já não se encontra disponível para venda.
This collection is no longer available.